Rigid boxes, also known as set-up boxes, are one of the most popular types of packaging for retail brands.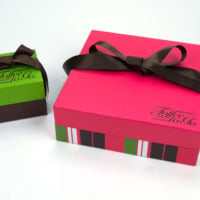 This is especially true when companies have a goal for their product packaging to reflect the high-quality of the item. Rigid boxes are synonymous with items of luxury. From jewelry to the latest smartphones, and from fine leather goods to extravagant silk scarves, these types of items almost always come packaged in custom rigid boxes. As a result, consumers are automatically programed to recognize luxury when items come packaged in rigid boxes, and why retailers see healthy revenue increases when switching from their old product packaging to high-quality rigid boxes.
How are Rigid Boxes Different from Other Types of Retail Packaging?
Rigid boxes stand out as the trademark of luxury in the world of retail packaging, and there are many reasons for this. First, rigid boxes are usually four times thicker than a standard folding carton. They also tend to have less printing so not to detract from the high-quality construction and texture.
It is common for brands to add exterior embellishments to rigid boxes. Water-based and UV coatings are the most common options and can come with a glossy, shiny finish or a dull matte finish. Rigid boxes can also come in high-quality colored plastic solutions, leather and wood finishes, metal finishes, and other materials that hint at a desired aesthetic. For example, custom rigid boxes giving a worn metal look could compliment a product associated with the rustic and industrial style, while a clean white rigid box with an embossed surface could compliment a brand with products that are modern in design.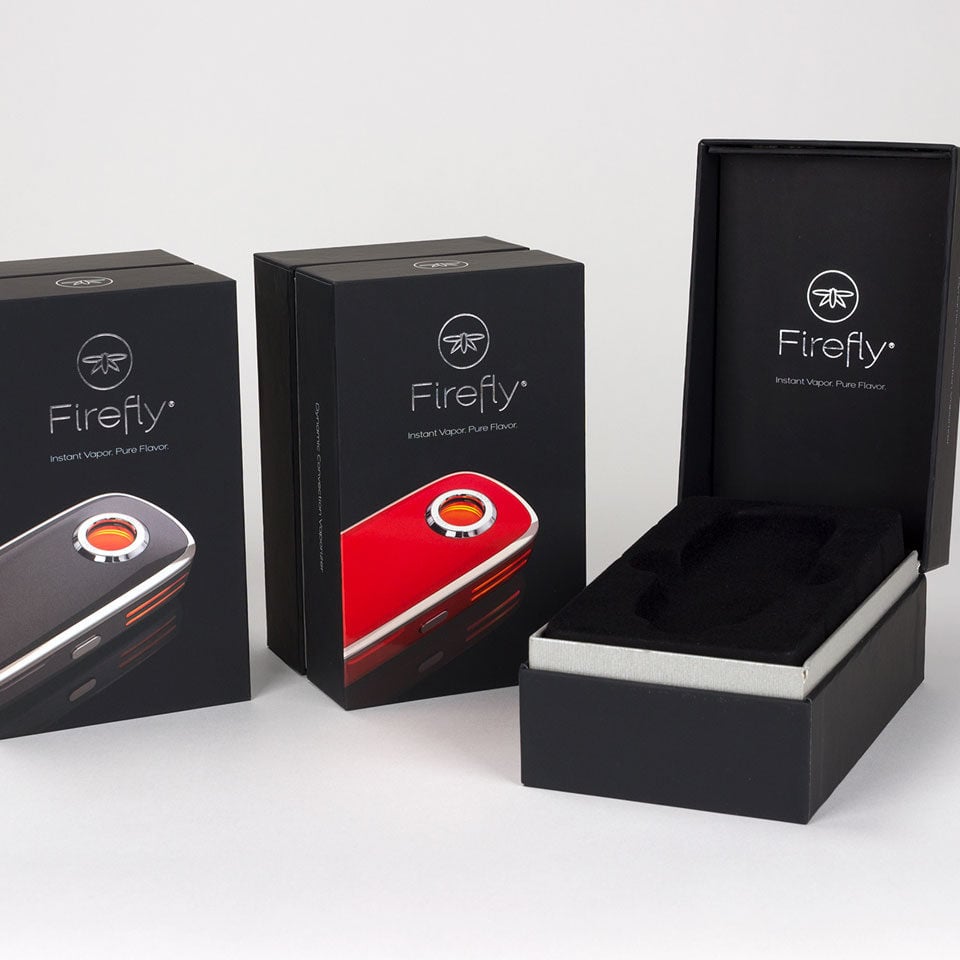 Ultimately, rigid boxes are ideal for brand's whose customers expect that added layer of luxury and a white-glove presentation that makes their products stand out.
Custom Retail Packaging and Rigid Boxes
Brands looking for unique rigid boxes to enhance their product's retail appeal will want to take a number of factors into consideration when searching for a printing packaging partner offering rigid boxes.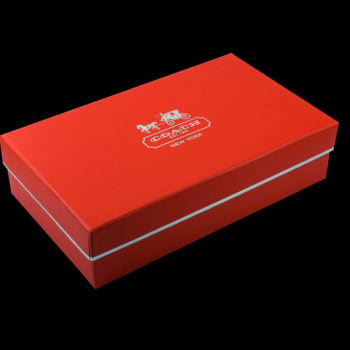 These style points include:
Rigid box shape

1 piece or 2 pieces

Book style rigid box

Collapsible & foldable rigid boxes

Hinged / flip lid

Lift-off & detachable lids

Magnetic locking rigid boxes

Match / slide-style

Partial cover

Round shaped

Shoulder / neck
When seeking custom rigid boxes that compliment your product and capture your buyer's imagination, working with a company like Global Printing that offers affordable, high-quality retail packaging solutions with the goal to increase sales is paramount to business success.
Some of our rigid gift boxes works
Rigid gift boxes are in many ways the gold standard of product packaging.
We've all felt that twinge of anticipation when opening a gift that contains jewelry or a new smartphone. Rigid gift boxes deliver that enhanced buying experience with an unbeatable combination of strength, endurance, and simple elegance.
Designed with high-end finishing options, these boxes are used in virtually all luxury goods industries and niches. We will help you create the most effective package design for your products, using the standard gift box with other configurations, like a molded plastic platform within the box that holds accessories.
We also provide a series of processes that enhance the retail experience for your customers, and provide a truly luxurious look. Soft touch coatings, spot gloss application, and foil stamping are just a few of the techniques we use to take your product appeal to the next level.
With over overseas production facility, we offer extremely competitive pricing on rigid gift boxes compared to domestic providers. In addition, our customers can take advantage of bulk pricing with our free warehousing services. We wil
Let Us Help You Build the Perfect Box.
Contact our team of experts today to discuss all your packaging needs. Fill out the form below, or use our calendar to conveniently schedule your consultation.