6 Successful Habits Shared by the Best Retail Packaging Companies
6 Successful Habits Shared by the Best Retail Packaging Companies
Even when you're experienced at designing the perfect packaging solution for your product, things can still go dreadfully wrong.
Graphics don't always fill a space as planned, and if you are outsourcing different aspects of your design to several companies, those aspects won't always come together as you had hoped.
The best retail packaging companies can foresee these inconvenient pitfalls before they become problems. They have solutions before you even know that a solution is needed.
Here are six habits shared by the most successful retail box companies, and what you should look for when choosing the right company for your retail packaging.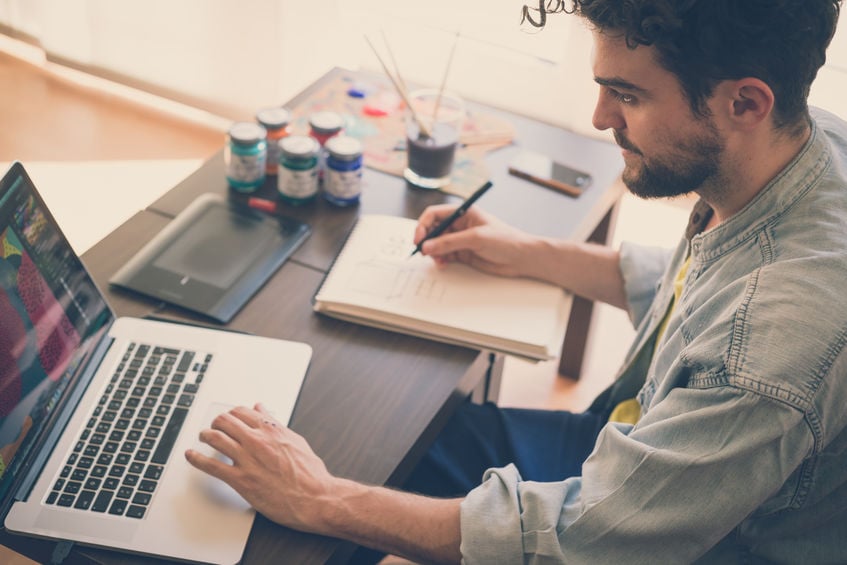 They Don't Use Free-Lance Designers
One of the most considerable difficulties that some retail packaging companies face is the wait time that comes along with using freelance graphic designers. And working with a graphic designer who isn't specialized in the packaging industry can also result in issues when setting up files for press.
Being ready to print a design, only to learn that alterations need to be made to colors or specs is an inconvenience. This small inconvenience can quickly escalate to lost time on the entire project when your retail box company has to wait on a freelancer's schedule for these adjustments to be made.
Scheduling issues don't always wait until a design is ready to go to press when working with a freelance designer, either. Adjustments made throughout the entire design process can take days to come back, delaying even the primary stages of your retail box design.
When working with a retail box company that has an in-house graphic design team, you have the benefit of making changes to your box design in real time. An in-house designer with packaging printing expertise will also have the know-how to create a design suited for the press, streamlining the entire process.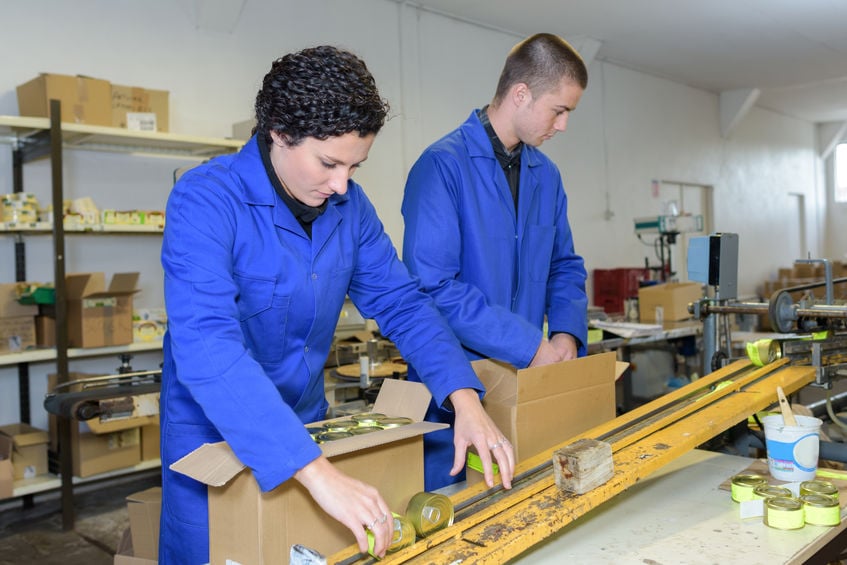 They Have Their Own
Structural Engineers
Just as having an in-house graphic design team is helpful to the retail box design process, having an in-house structural engineer will save you time and money.
Outsourcing a structural engineer for your retail packaging is far more expensive than working with a company that already provides this service for you. It will stretch the timeline on your final product as well, and that is assuming you can find one to work with you; structural engineers are very challenging to hire for a one-off project.
Something to consider when contracting a retail packaging company is that any company with an in-house structural engineer has not only invested in their knowledge but has also invested in the equipment required for them to produce a quality product. Proper structural engineering requires sampling ability. For this, a custom packaging company needs to invest in a CAD table, along with the requisite computer software. We already talked about one-offs, but for a large order on custom rigid boxes, having a structural engineer on your retail packaging company's team will add that extra layer of insurance that each box is expertly crafted to your needs.
Often, when a design is in its preliminary stages, it needs to be tested for how it will work with the retail box design on the whole — having the cutting table, software, and an engineer at the ready results in huge time savings. The same can be stated for the structural design of the retail box. It is necessary to produce samples in order to test products. A retail packaging company that has the machinery in-house will shave weeks off of your timeline.

They Have Excellent
Quality Control
There isn't much worse than paying for a product, only to find inconsistencies and flaws in its design. While most domestic retail packaging companies in the United States will have an in-house quality control team, this is something to watch out for if you are outsourcing work to the overseas market.
A way to avoid inconsistencies with the overseas market is to work with a domestic company that will handle the outsourcing for you. If there is a product that can be produced in a less costly manner overseas, you can usually count on a domestic packaging printing company to oversee its production while maintaining a high-quality standard. Trust that your packaging company will take care of you!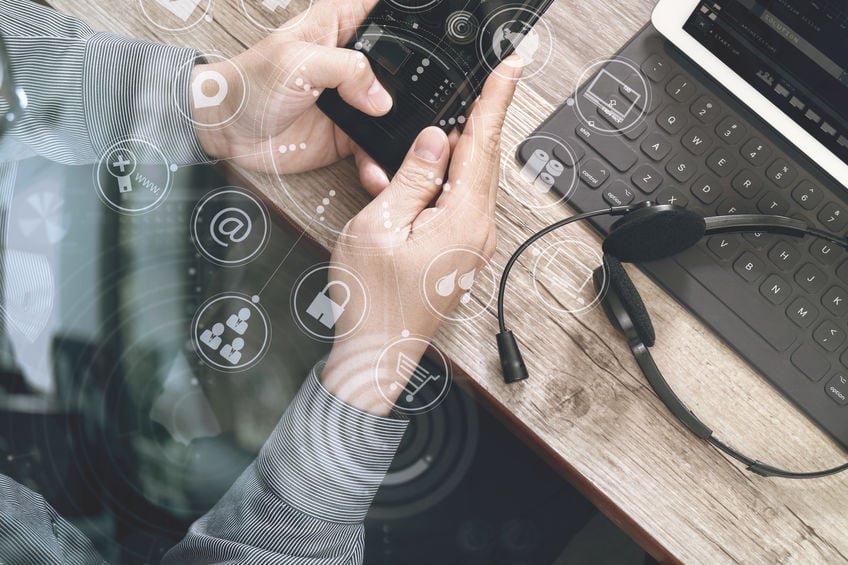 They Have
Responsive Customer Service
Working with a retail packaging company whose customer service is responsive to your needs is critical. Have you ever had to email a supplier because their phone went to voicemail the five times that you called, only to have your email ignored for a week and a half?
Communication is the key to producing custom packaging that meets your needs. You can be designing the most beautiful retail box in the world, but that won't matter if you can't have it created because your packaging company isn't returning your messages.
The marvelous thing is that there are companies out there who will actually return your calls. Consider companies who have a thick portfolio. Retail box companies who have worked with a lot of clients on a wide variety of projects are those with a solid reputation for customer service. These are the companies who understand the importance of responsiveness. They know that in order to find success, they have to help your company succeed.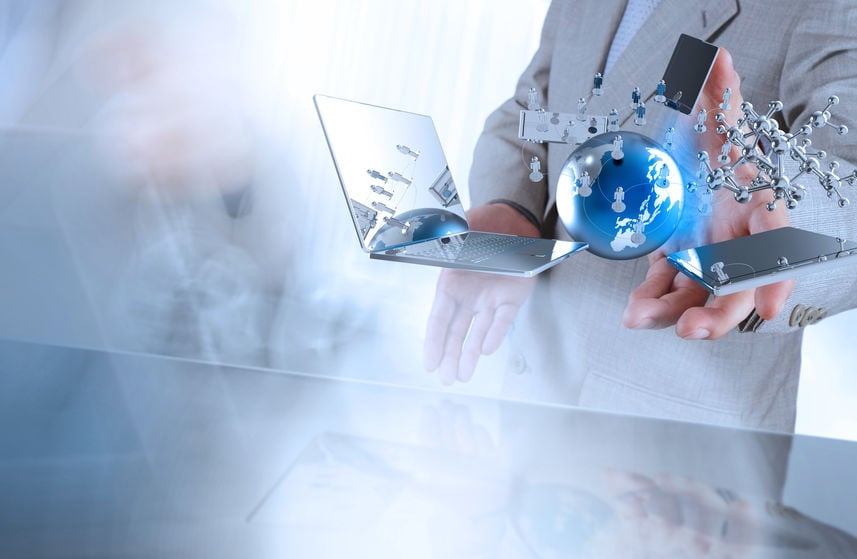 They Take Advantage of
Modern Technology
Modern technology plays a crucial role in staying ahead of the custom packaging game. Retail packaging companies who are continually updating their technology to work with top of the line equipment are the ones that are going to have the most flexibility when it comes to creating a unique design for your business.
Flexibility is another crucial component to consider. Working with a company that has the technology and equipment to produce the design that you need isn't going to do you much good if they are going to charge you a premium for customizing that design to the different box types that your business needs.
Even most domestic suppliers will charge a premium price for version changes. This would apply to a product with different 'flavors.' A premium charge for each labeled flavor becomes a tedious expense that you can avoid by working with a top-tier printing & packaging company.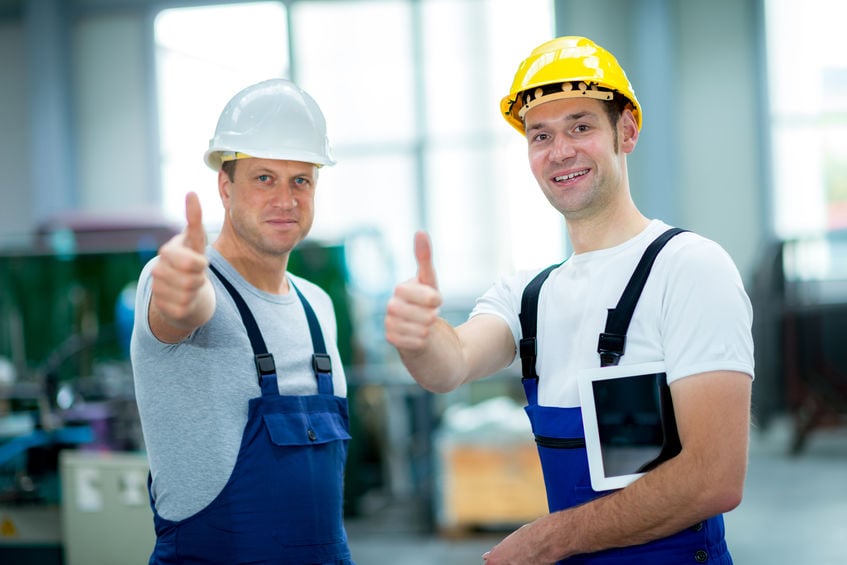 They Utilize
Centralized Packaging Materials
One-stop-shopping is an undeniable cost-cutter in any industry. Avoiding outsourcing aspects of your packaging to different companies is not only a money-saver but a time and sanity-saver as well. You have more important things to take care of than keeping track of who is supplying you with which product.
Working with a retail packaging supplier that has a selection of types of packaging available will save you from having to either settle on a product that you are less than thrilled about or find someone else who can deliver that portion of your packaging. When outsourcing certain aspects of your custom packaging, you run the risk of having discrepancies in color and design. Having all of your retail packaging needs taken care of under one roof will eliminate this risk.
Most successful habits shared by retail packaging companies can be broken down to centralization or keeping everything under one roof. Cost savings come from contracting a supplier who has the talent and equipment in-house, guaranteeing a streamlined process on a shorter timeline. Be sure to keep that in mind in your search for a retail packaging company that will give you the custom retail box of your dreams and makes your product stand out from the crowd.