Product Packaging Logistics Pains: 3 Tips for New Companies
Product Packaging Logistics Pains: 3 Tips for New Companies
There's a lot more to product packaging than just designing a great box with beautiful print.
Most startups and businesses expanding into the production of products forget to consider all of the import logistics and aspects of supply chain management that go along with getting your product packing imported into the United States from overseas suppliers.
Knowing your product, your purpose, and your service are the easy parts. You can sell it in your sleep. But supply chain management and import logistics? That's a different world entirely – and one best left for the seasoned pros. A great packaging provider will save you time and money while navigating the murky waters of exporting and importing logistics, leaving you to focus on what you know best: running your business.
Avoid Dealing with Chinese Suppliers Directly
It's tempting to go directly to supply sources when you're starting a new product or business. There is an unwritten misbelief that dealing directly with packaging sources overseas will get you a better deal. That isn't necessarily true, and despite the sense of autonomy that taking control of your supplies may give you, you should think about leaving this kind of work to the experts.
As a newcomer to the world of international product manufacturing, you're bound to run into a couple of roadblocks. The first is going to be the language barrier, followed very closely by a knowledge barrier. Unless you have exact specifications for what you need, concerning both dimensions and design, and can communicate that using industry-specific vernacular, you are opening the door for mistakes to happen.
The reality of working directly with Chinese suppliers is that there's a massive range of factories that are all turning out varying qualities of products. When it comes to packaging, you might end up with a low-quality printer that will turn out a cheap product, or you might get lucky and land on a state-of-the-art packaging company that will be a dream to work with – if you can convince them to take on your small volume and work with you.
The best overseas printing factories are in high demand. They are larger, and they have more capability and talent at their disposal. They can churn out products faster, which makes them a commodity to the American market – namely big box retailers.
The problem with being a newcomer to the market is that the more prominent manufacturers don't usually take on small commissions from startups or small to mid-sized businesses. The suppliers most likely to take your call are the smaller ones who will end up leaving you with long turnaround times, a higher chance of mistakes, and a massive headache.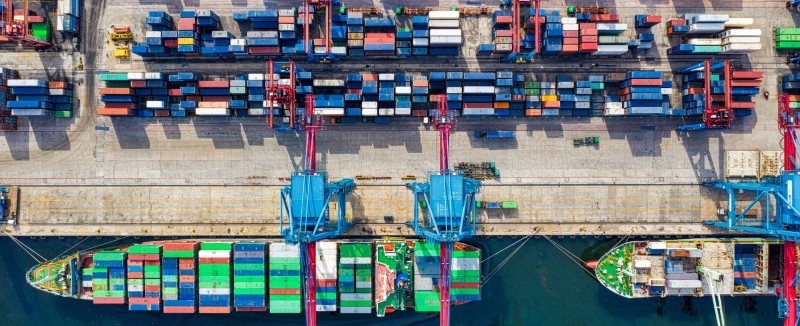 Work with a Print & Packaging Company as an Intermediary
An excellent packaging company will do all of the upfront legwork necessary for putting your product on the market. That means guiding your concept through every step to complete it, from design to delivery.
Once your local packaging provider has nailed the design and dimensions, it's easy enough for them to contact their Chinese suppliers to have the order filled. Having dedicated years to developing a relationship with these suppliers, they will know exactly what to order, significantly increasing the likelihood that they supply your order correctly the first time around.
When it gets down to brass tacks, your packaging provider is a significant customer to overseas suppliers. They add your orders to their volume, so you often take advantage of better rates. These established packaging partners get things done in a prioritized manner, and their expertise leaves little margin for errors or misunderstandings.
Save Time and Money on Shipping
Trying to manage the logistics of getting your finished product packages exported and imported from overseas on your own is complicated.
Most likely, you're a small fish in a big pond. When getting started, you won't get favorable shipping contracts because your volume of freight is minuscule compared to big-box retailers. It may not seem small to you, but compared to the Walmarts of the world and the steamship lines, it is.
The shipping rates for LCL (Less Than Container Load) and FCL (Full Container Load) vary drastically depending on the steamship line, trade route, time of year, and contract. If you're shipping LCL, you run the risk of shipment delays as well. Delays happen because they won't send your container until they find enough similar goods to fill it. This means you could be looking at extra days or weeks, as well as the potential for less care handling your goods as they sit around waiting.
Working with a packaging provider gives you the benefit of having your order added to their volume, often resulting in less money out of your pocket – or a similar amount, but you don't have to worry about import regulations, Customs compliance, and all of the other fine details that go along with international freight forwarding.
Once your shipment hits American soil, any print and packaging provider will have a warehouse for processing and palletizing. They'll put it on a lift-gated truck and deliver it to your doorstep, taking care of both sea (or air) and land logistics for you.
Navigating the logistics of manufacturing your product packaging and getting it to your doorstep is a daunting task when first starting out. Chances are, you have a fantastic product and brand concept but a limited idea of how to get it to market. But you aren't in this alone. The right packaging provider knows which overseas suppliers are best fit for your needs. They handle all communications on your behalf, as well as third-party logistics like warehousing and shipping. They're an end-to-end service catered to bringing your ideas to life, so you can be free to focus on other aspects of your business.