7 Things to Consider When Choosing Your Product's Luxury Box Type
7 Things to Consider When Choosing Your Product's Luxury Box Type
Luxury packaging stands the test of time when done well.
Consider Tiffany's classic blue box packaging. The signature robin's egg blue box tied with a white ribbon has become as iconic as the jewelry itself. As Tiffany founder Charles Lewis Tiffany learned, intentionally designed luxury product packaging delivers an experience that customers won't forget.
Your packaging must say the same when your brand represents opulence and luxury, high quality, and value. The luxury box you choose must reflect the tradition, ideals, and expectations your customer holds dear.
Customers judge a product on the packaging itself. A beautiful, well-made rigid box draws customers in. From the moment they see it, shoppers want to touch it, hold it in their hands, and learn more.
Luxury packaging also must provide customers with a sense of quality and exclusivity. Packaging catches consumers' eyes and makes a memorable first impression swap out drab cardboard for textured rigid boxes that include finer details such as foil or embossing and well-thought-out design.
1.Step Outside the Box
A packaging rule of thumb is to select a box that is similar in weight to the product itself. A heavy product gets heavy packaging while a lightweight product gets lightweight packaging. But luxury brands can step outside the box to provide an incredible customer experience by putting a lightweight product into heavier-than-expected packaging gives the packaging and the product an opulent feel. When you make the box slightly larger than needed, you create room for luxurious cushioning and thick padding.
2. Pick a Color
While Tiffany's has cornered the market on Pantone PMS Color No. 1837, there are thousands of other colors to choose from. Choose a rigid box in a color that conveys luxury. Select rich, resonant tones that pair well with your brand's colors. Pick an exquisite coloration scheme with subtle contrasts. That said, keep it simple. Too many colors packaging art design thats too loud, but luxury packaging should have a subtle look and feel. Bold and straightforward artwork on a darker background often says it best.
3. Create Impact
Make an impact by incorporating other senses into the packaging. You can apply a wide variety of surface materials and multiple textures to high-quality rigid boxes without losing structural integrity. Choosing different sub-straits or adding debossing or embossing to the packaging creates a sense of depth and a tactile experience. Customization options include pleather and leather, fine linens, embossed plastics, silk, wood paneling, stone sheets, velvet, and more. Applying exciting and unexpected finishes to your boxes encourages customers to pick them up and touch them.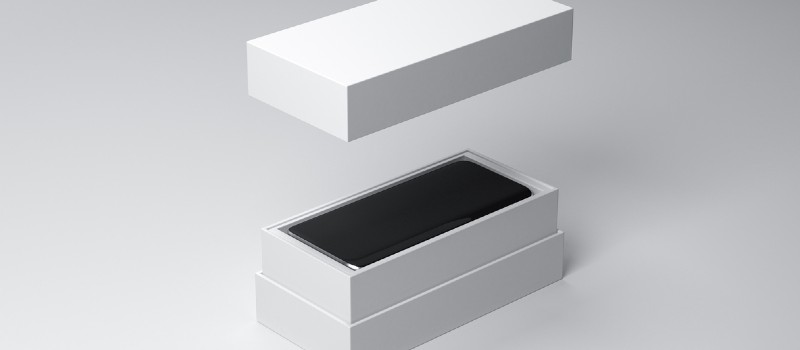 4. Put on a Coating
The right box coating also makes a difference in how customers see your brand. A coating dresses up a rigid box but should not overpower your brand. An understated look says it best. Put your company logo on a solid color backdrop, then add a coating. A soft-touch coating, or soft-touch lam, gives a rigid box a velvety texture that adds a tactile element to the packaging. This upscale finish also protects packaging from scuffs, water, and wear. A spot gloss UV coating is another choice that really shines. The eye-catching gloss will make your logo or design elements pop. And it's the opposite of what consumers might expect since most companies coat their rigid boxes with matte or satin film lam.
5. Look Inside
Remember that rigid boxes also function as display pieces. When a customer opens the packaging for a luxury item, they expect the contents to fit perfectly into custom-created spaces within the box. Consider what your customers will see when they open the lid. Cushioned textured inserts or materials that reflect the product inside, such as glass, leather, or wood, give your packaging a high-end feel. Make a subtle statement with custom-printed inserts that reflect your branding.
6. Open with Ease
A fantastic design quickly loses its luster if customers the packaging difficult to open. Companies must balance beautiful design and safe packaging with ease of opening. Choose packaging that provides an experience from start to finish. Packaging should delight customers from the moment they pick up your product when it's fully unwrapped.
7. Hire a Packaging Partner
Luxury brands require high-end, luxury packaging companies. These firms offer extensive knowledge, intuitive solutions, and impressive packaging designs. Before hiring a luxury packaging company, consider their portfolio. Often a simple glance at what they've done already will tell you whether they have the design chops for the packaging design you envision. Experience in your market or similar markets is also a plus. It makes it more likely that the company can shape your ideas into a luxurious design that delivers the right experience for your market.
Fashioning custom rigid boxes for luxury products demands an experienced, high-quality manufacturer capable of designing, testing, and creating high-end packaging. Everything inside the package must fit together perfectly, so when a customer opens it, they experience a beautiful presentation that's as unique as the product itself.