5 Marketing Lessons Retailers Can Learn From iPhone Rigid Boxes
5 Marketing Lessons Retailers Can Learn From iPhone Rigid Boxes
There are a couple of old adages that work well in retail packaging: 'you don't have to reinvent the wheel,' and 'if it ain't broke don't fix it.'
Of course, you'll want to add your own flair, but there's a lot that retailers can learn from what successful brands have already done. There's no reason that retailers shouldn't piggyback off proven design ideas, as they've already shown us what works. And this is why innovative brands partner with the best rigid boxes companies capable of creating affordable, high-quality boxing solutions for luxury items.
One brand that's been extremely successful with its packaging is Apple. With a closer look, there are a few key lessons other brands can take away from their design efforts when working with the best companies that design custom rigid boxes for high-end retail goods.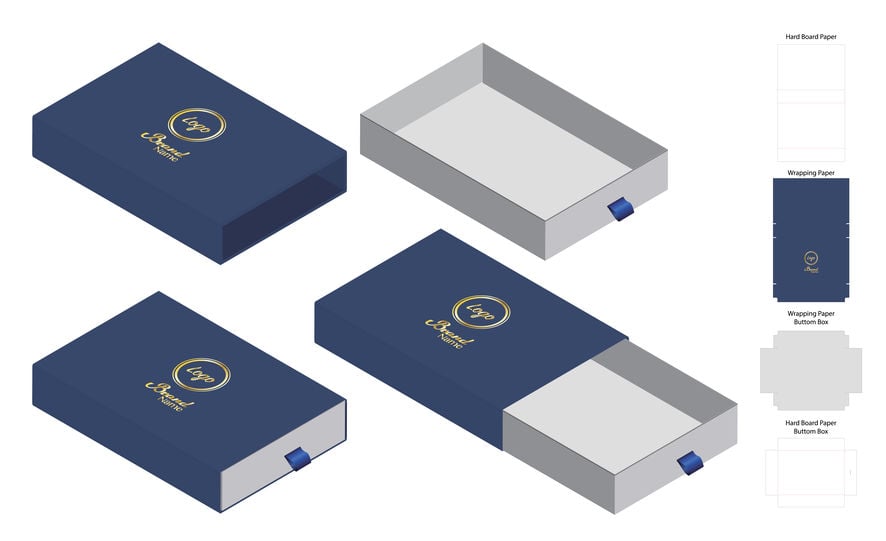 Lesson No. 1. Clean Design Rigid Boxes
Apple's iPhone packaging is a simple yet ingeniously designed rigid box that masterfully serves two purposes: protect the item contained inside during transit and look fantastic on a shelf.
We see the same design across all of their products, which is also great for branding. The Apple Pencil, iPhone, iPad, Mac Mini, and Mac Book Pro all come in the same type of box, just a different size. It's a clean, white package with the Apple logo and the product type clearly visible. The brand new iPad Pro packaging shows the product on the top cover with a splatter-like graphic to portray the display and artistic capabilities of the device.
So what's the takeaway here? They kill two birds with one stone (product protection and display), and their branding stays on point across their entire product line, which promotes brand recognition. A well-designed rigid box may not be the answer for all retailers, but it should be a front runner for any type of electronics or other high-end, luxury products.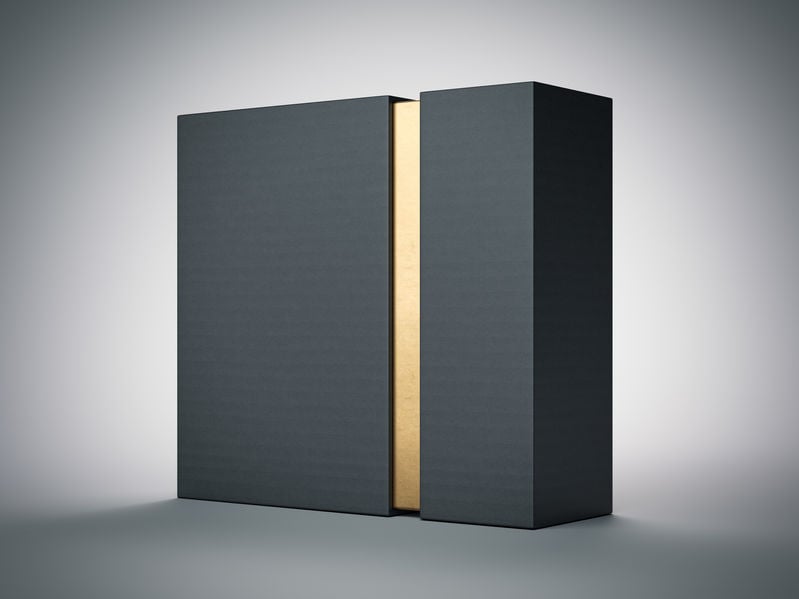 Lesson No. 2. Attractive Interior Rigid Box Design
The iPhone, and all Apple products look just as good whether they're opened or closed. The structural design of the rigid box perfectly showcases the product inside once opened.
It's clear that Apple invested time and effort into their product packaging design. This adds value in the mind of the consumer, making the packaging design itself part of Apple's salesmanship. You may see an iPad display featuring boxes of iPads fanned and stacked around an iPad standing in an open box as its centerpiece. Apple's attractive product packaging reinforces the sale, and it has come to symbolize exclusivity and value on its own.
Retail brands typically look at packaging as a way to get their product from point A to point B while being attractive enough on the outside to showcase their goods and catch the buyer's eye. Your brand can go one step further by taking the interior of their packaging into consideration. Spend some time thinking about what the customer sees once they get beyond the outer shell of the packaging. Does the interior measure up?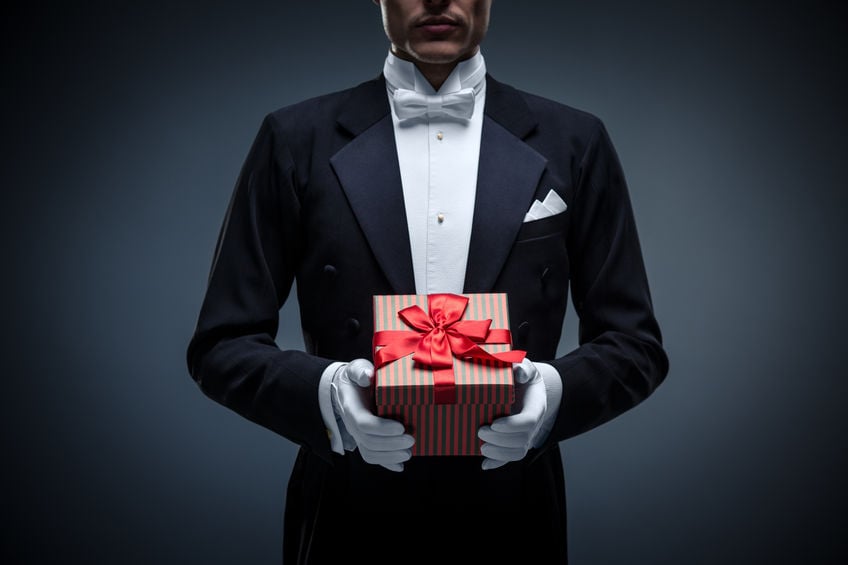 Lesson No. 3. Unboxing Experience and Rigid Boxes
Apple makes sure that the entire process of getting to one of their products is a pleasant experience. They achieve this through structural engineering and design choices that shape every aspect of the rigid box, and other product packaging.
When you open a brand new iPhone, the top cover smoothly slides away from the housing portion that holds your new phone. Inside, you'll find your phone perfectly centered, floating in a custom tray that sits on a plastic lip running the perimeter of the box. The accessories aren't visible at first. When you remove the phone from the tray, you'll notice holes where the camera and the Apple logo on the phone would be. This is a clever trick Apple uses to show you the packaging has layers. As you go deeper into the packaging, you're probably thinking, "Wow, this is really cool! There are more goodies inside!"
With this design, Apple maintains mystery and intrigue throughout the whole unboxing process. They create an experience for the people purchasing their products, which is one reason Apple has such a loyal customer base, despite their high-end prices.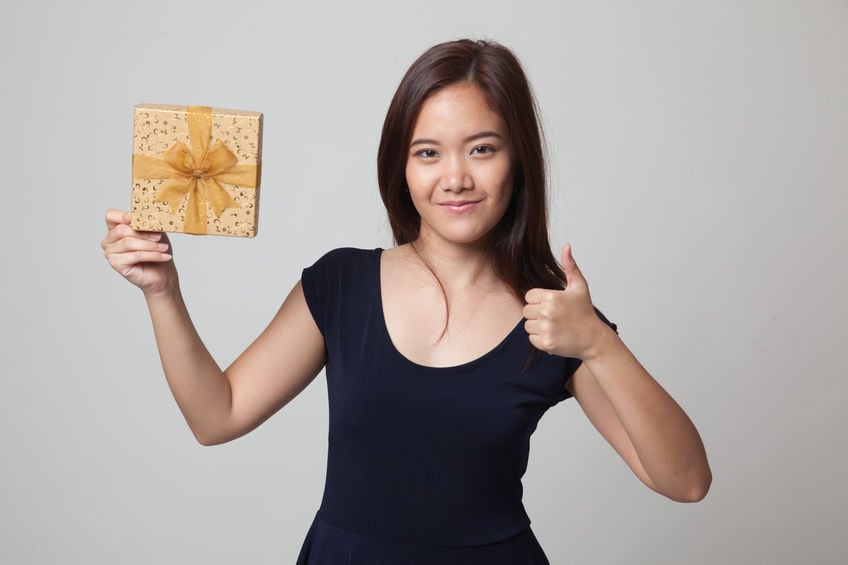 Lesson No. 4. Perfectly Packed Accessories
We've all bought something that had part of the product rattling around inside the box. Both loose items and overpacked accessories with wadded paper filling are common mistakes brands make that leaves buyers somewhat dissatisfied with the unboxing experience and questioning the quality of the item inside. Poor packaging detracts from the perceived value of the item and your brand.
Apple's design illustrates successful accessory packaging. Cable, connectors, and earbuds have their own dedicated space etched into the hard plastic and high-quality cardboard. They even utilize specially-sized insert slips for added branding and collateral material.
Quality structural engineering inside the packaging not only shows the customer that each piece, no matter how small, is essential and valuable, but it also shows a heightened level of professionalism from your brand. Everything is neatly in its place, just as it should be.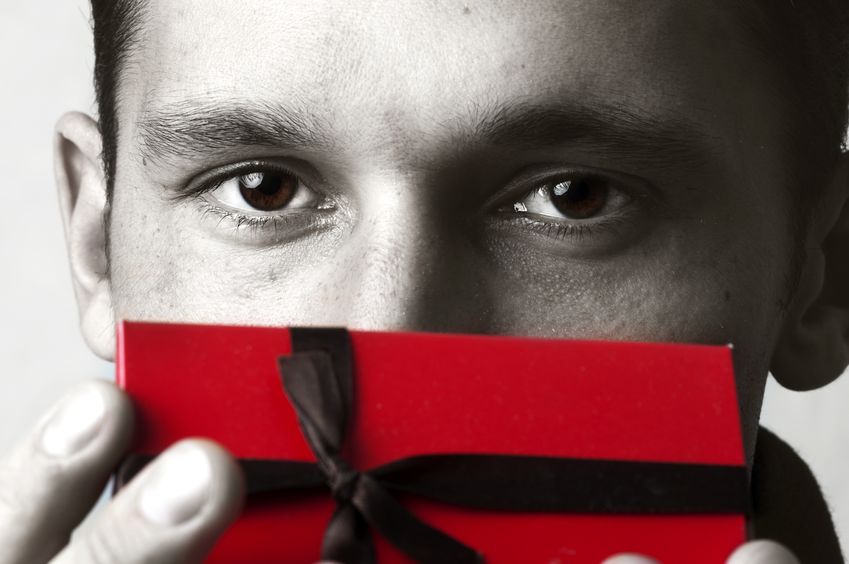 Lesson No. 5. Customers Keep the Rigid Box
When you design packaging that covers Lessons 1 through 4, people want to keep your rigid box. It's that special. But why do they do that? The final takeaway is an amalgamation of everything we've learned from iPhone packaging thus far:
The box's exterior looks great, is consistent with the brand, and has come to imply value over time.

The inside of the box looks just as good as the outside and showcases the product without any distractions.

It's so well designed that it doubles as the perfect storage for the accessories you're not using.

Through the experience Apple created, you're somewhat emotionally attached to the box.
You don't want to throw it away because there's perceived value to their packaging.
Whether or not your product is suited for a rigid box, Apple's ideas are applicable to most retail packaging situations. Work with experienced professionals to design a package that represents your brand and product well. Keep the design clean and fairly simple because it's a proven retail marketing tactic. If you can create an experience through the combination of a great product and wonderful packaging, you'll add another level of perceived value that will keep customers coming back for more.