What You Need to Know: Deciding on Packaging Printing Box Types for Your Products
What You Need to Know: Deciding on Packaging Printing Box Types for Your Products
You've created a top-notch product, following by an amazing marketing plan. Now it's time to address the last, and maybe most important, phase of the sales process.
You need a product package that gets your item off the shelf and into the shopping cart.
"But wait!" you might say. "Isn't one box pretty similar to the next?"
Not quite.
There are many different product packaging options and types for organizations to choose from. The best packaging printing companies work with organizations to determine which type will enhance sales.
The box you select will depend on the size of the item you're packaging, the target market for the item, shipping and storage needs, and the message you want the box to convey.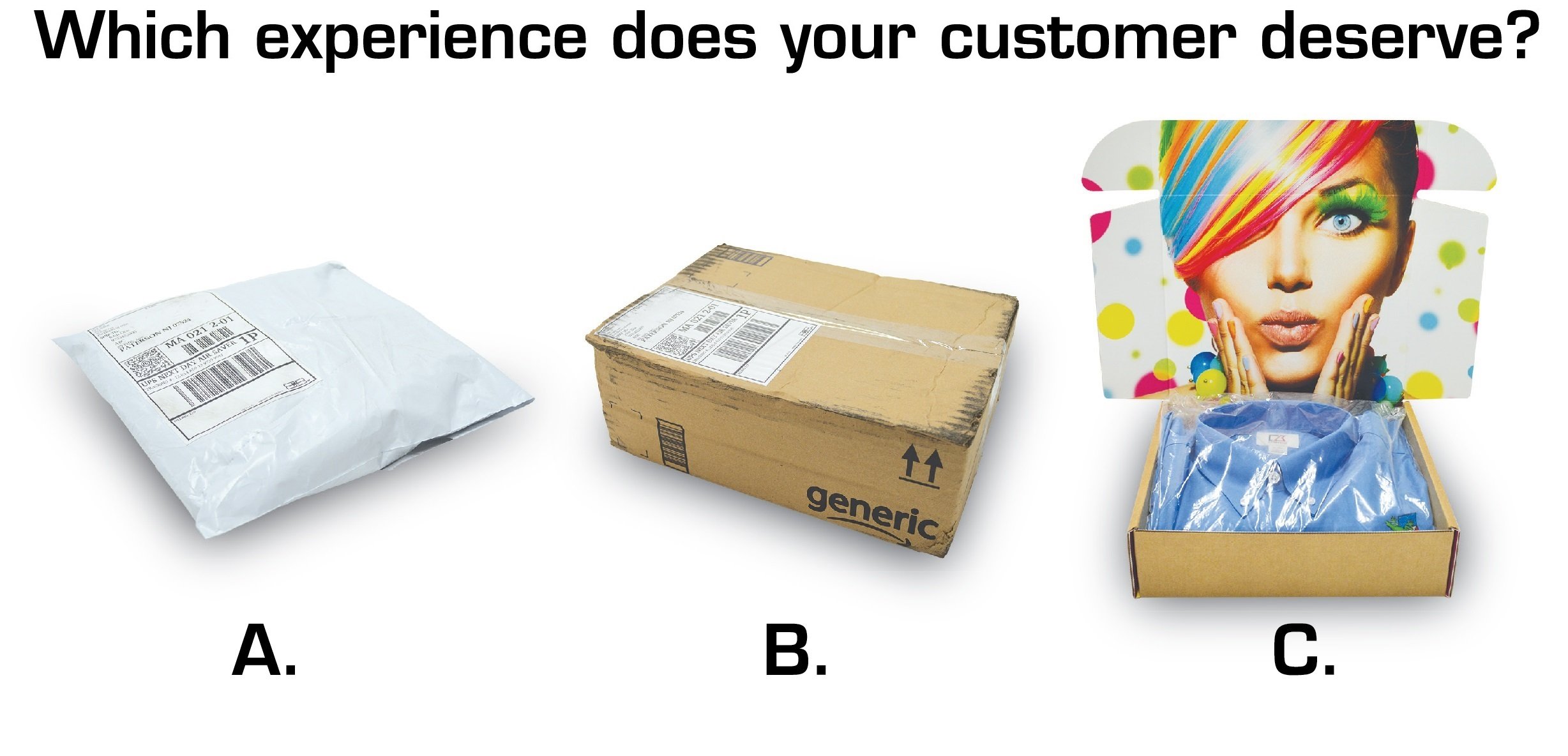 Litholam Corrugate Boxes
A plain brown corrugated box has one main function. It houses an item as it moves from point A to point B—like the unmarked boxes that the UPS driver leaves on your doorstep.
Litholam corrugate adds visual appeal to a plain box by adding an extra printed layer on it. These boxes do double duty—they protect the item in transit and they give you a chance to advertise what's inside.
This box is a great option for items that are heavier or larger, as well as drinks, toys, and some sporting goods. It's also a solid choice if you ship products from online shops and sell them on brick-and-mortar retail shelves. A litholam corrugate box is durable and can withstand different selling environments, and provide visual appeal regardless of whether it is sitting on a shelf or in a list as people scroll through a number of options online.
If you're selling products on Amazon or another big ecommerce site, plastic bags and plain boxes no longer cut it. Poorly thought out packaging will affect customer reviews and impact future sales. Litholam lets you present the most saleable aspects of your goods right on the box.
Folding Cartons
Folding cartons are typically used for smaller and lighter items.
They're the work horse of boxes. About 75% of everything that needs a package goes into a folding carton, including items like envelopes, cosmetics, health and beauty items, food, and toys.
The folding carton can be thought of as a very useful blank canvas. They can be printed without a lot of graphics and color, or they can be printed with full-color and high-resolution graphics. You can add foil stamping, UV and matte coatings, and put a fancy bottle of perfume in a folding carton; or, you can do a simple, green-and-brown design and put a bottle of hemp seed oil in one.
These boxes are more affordable than corrugated boxes, especially when you order them in bulk, because the printing price comes down significantly with larger orders. These boxes are ideal if you make machine filled products. They also take up less room when they're warehoused because they're packed flatter and tighter than corrugated boxes.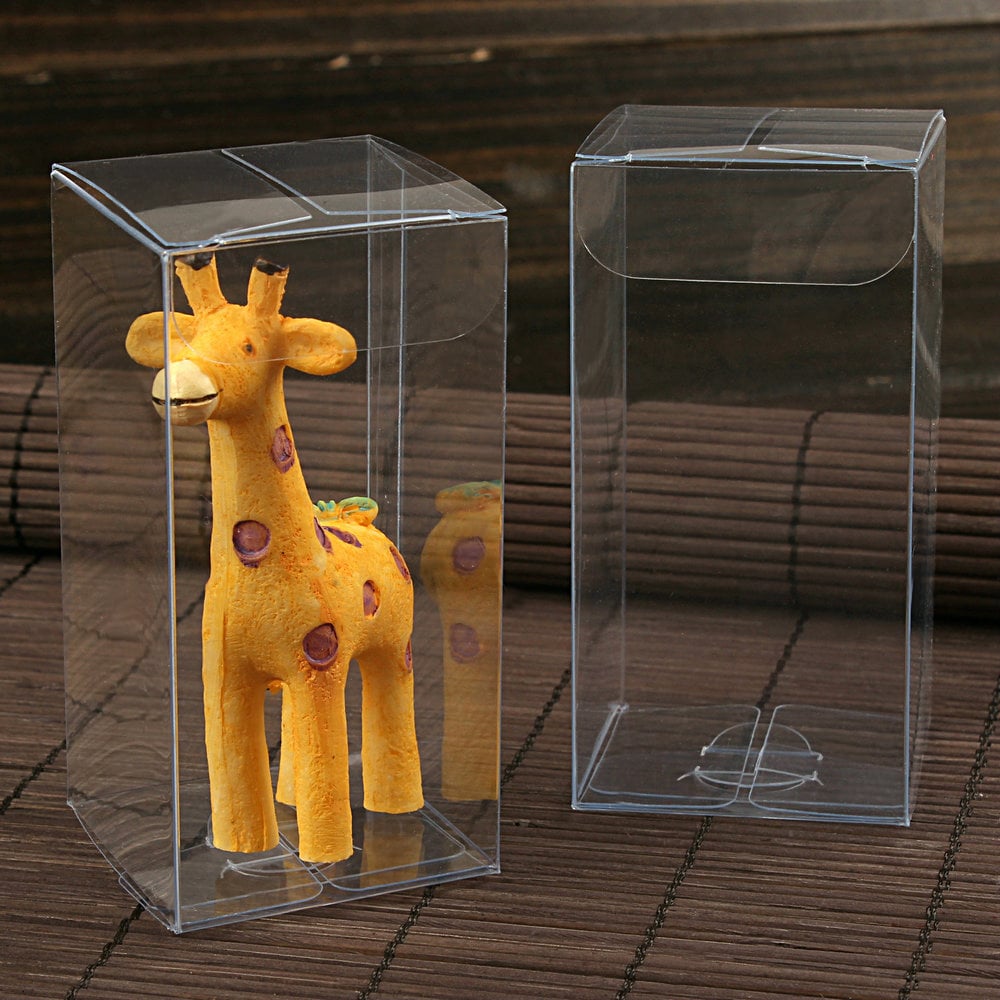 Plastic Retail Boxes
Plastic (PET) boxes provide visibility. If you need consumers to see your goods to scale, or if your item is most desirable when its seen by the potential buyer, this option will work. Plastic boxes also lend a measure of protection from shoplifting, especially if the item is smaller and easily pocketed.
Items that typically go into a plastic box include collectibles, small luxury items, and small electronics. The downside is plastic is a little more expensive than cardboard, and less environmentally friendly.
Rigid Gift Boxes for Packaging Printing
Paperboard luxury boxes rarely come in large sizes, and tend to be reserved for the finer things you can buy. The experience of opening a rigid gift box is a huge part of the buying experience. Anyone who has ever open a box of jewelry or a new smart phone knows all about this.
Collectibles, special editions, fine candies, fine liquors, and hand-wrapped personal gifts are other great examples requiring unique packaging printing options.
This type of box is often designed with the gift experience in mind. Sometimes the box itself is a keepsake or memento for the recipient.
It's rare to see these boxes any bigger than a shoebox size. Video boxes, which play a short video clip when opened, and drawer boxes, which slide out like a dresser drawer, would also fall into this category.
Filler and Drop Testing
Drop tests are performed at the case level, and not the individual box level. These tests occur during the engineering and design phase to ensure your goods will be protected when they're shipped. Paperboard box designs, litholam corrugated boxes, and plastic boxes all go through this process.
Filler will go into some boxes, depending the size, shape, and fragility of the item. The filler may be made from a corrugated insert or another paperboard material.
These tips should get you going in the right direction with box packaging, but it's always wise to consult with a structural engineer and design team to optimize your packaging design and get all the information you need to make the best decision for your company.
An experienced packaging printer can walk you through the design process and help you get the best bang for your box, while making sure all aspects help you drive sales.