How One Chocolate Company Is Unwrapping a New Experience for Customers with Packaging Printing
How One Chocolate Company Is Unwrapping a New Experience for Customers with Packaging Printing
Miss Maude's is not your typical chocolate company, and their products are not your typical chocolate bars. Miss Maude's has a unique look and product, so they needed a custom packaging printing company to create its custom packaging.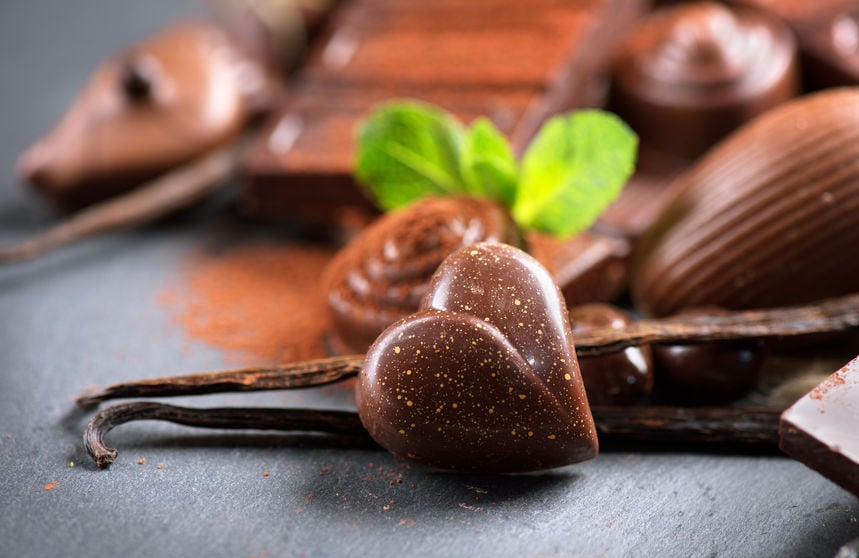 A Sweet Business Idea
Miss Maude's Bar of Chocolates of Richmond, Virginia, started in the mind of its founder, Jessica Leonard, while she was sitting at her desk at Citi Group. How does someone in finance decide to start a chocolate company, you ask? Gradually.
"I've always wanted to work in food," says Jessica. "I knew I wanted a product. I would buy all these different chocolate bars because I wanted to try the different flavors—the cherry and the almond and the caramel. I had 12 bars and I just wanted a piece of each, and I thought, 'Why isn't there one chocolate bar with more than one flavor in it?' So I decided, that's what I'm going to do—that's my product."
Jessica quit her well-paying job and enrolled in culinary school. She toyed with the idea of creating a pimento cheese product but abandoned that when she realized the product had to be refrigerated. Once Jessica settled on making chocolate, she had to learn how to make chocolate—which isn't easy.
"There's no program, like cooking school, where you just sign up and go take a nine-month program in chocolate making," says Jessica. Jessica discovered short seminars and workshops around the country that taught chocolate making, and she took as many of those classes as she could.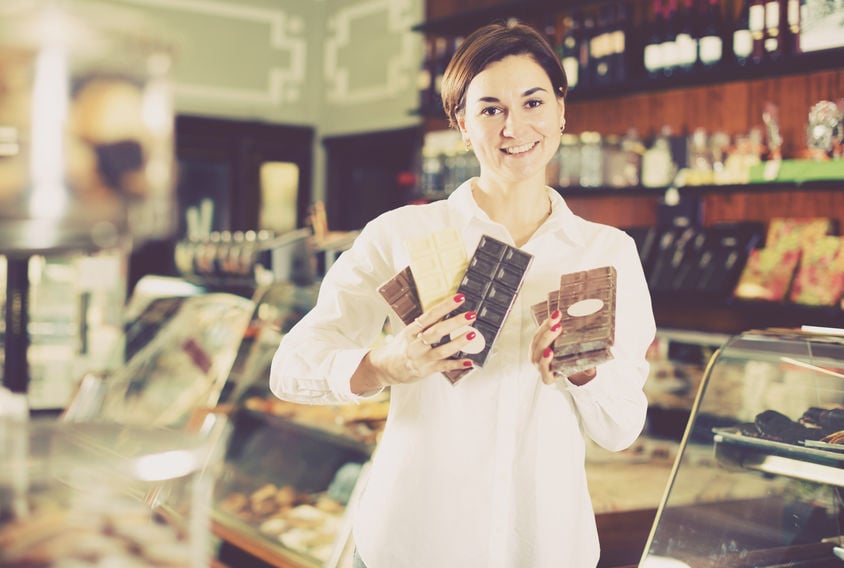 Early Breaks in the Chocolate Business
Jessica discovered a third-generation Italian chocolate maker out of Coney Island and met with him. He turned out to be a really good resource. "He's the one that told me to go to Buffalo, New York, where they sell these amazing Italian chocolate-tempering machines," says Jessica. While there, Jessica also learned about the molds she needed to create custom chocolates.
Her next step was building a chocolate studio to house her new equipment (and stay on the right side of her local health authorities). Then she hired a chocolate master to help her with recipes and give advice on other vital things, like how to formulate a chocolate recipe to increase shelf life.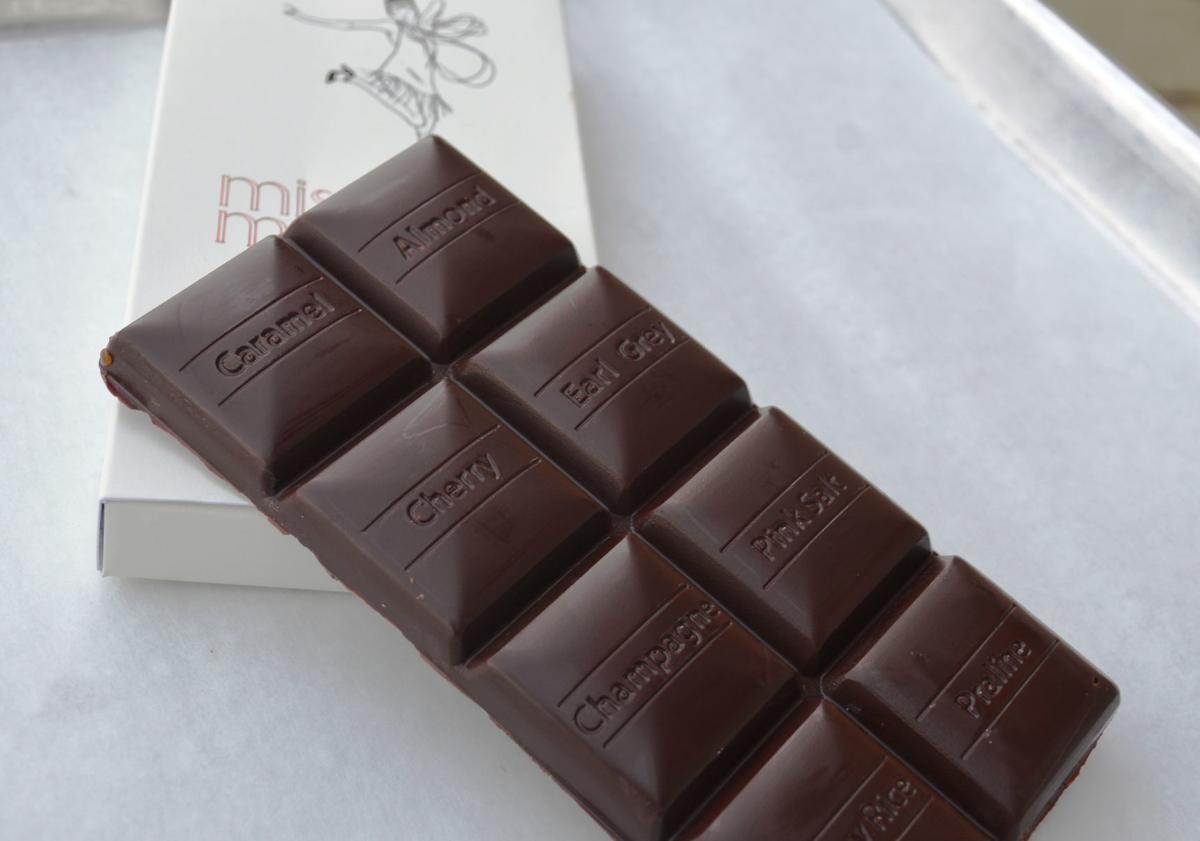 The First Chocolate Product
Jessica created her first product, a single chocolate bar divided into eight flavors. "We called it the 'Bar of Chocolates,' but our customers didn't notice the 's' at the end," says Jessica. Jessica needed a better brand for her product and settled on an idea from the 1920s, an era in American history that has always fascinated her. And so Miss Maude was born, a flapper who personifies excess, women's rights, illicit booze—and fun.
The next marketing challenge that Jessica faced was communicating her chocolate bar's uniqueness through its packaging. The product is like a box of chocolates but all in one chocolate bar. Plus, the packaging is a box, making this a chocolate bar in a box—a unique concept all around.
"My first round of packaging was just an image of the flapper girl and said, 'One bar, eight distinct flavors,'" says Jessica. "I thought that was clear, but it wasn't. So, I did another round of packaging that lists the flavors. If you pick up the box and pull the drawer out, you see all of these different sections and the actual chocolate mold says what each piece is. So the caramel section literally has 'Caramel' written on it."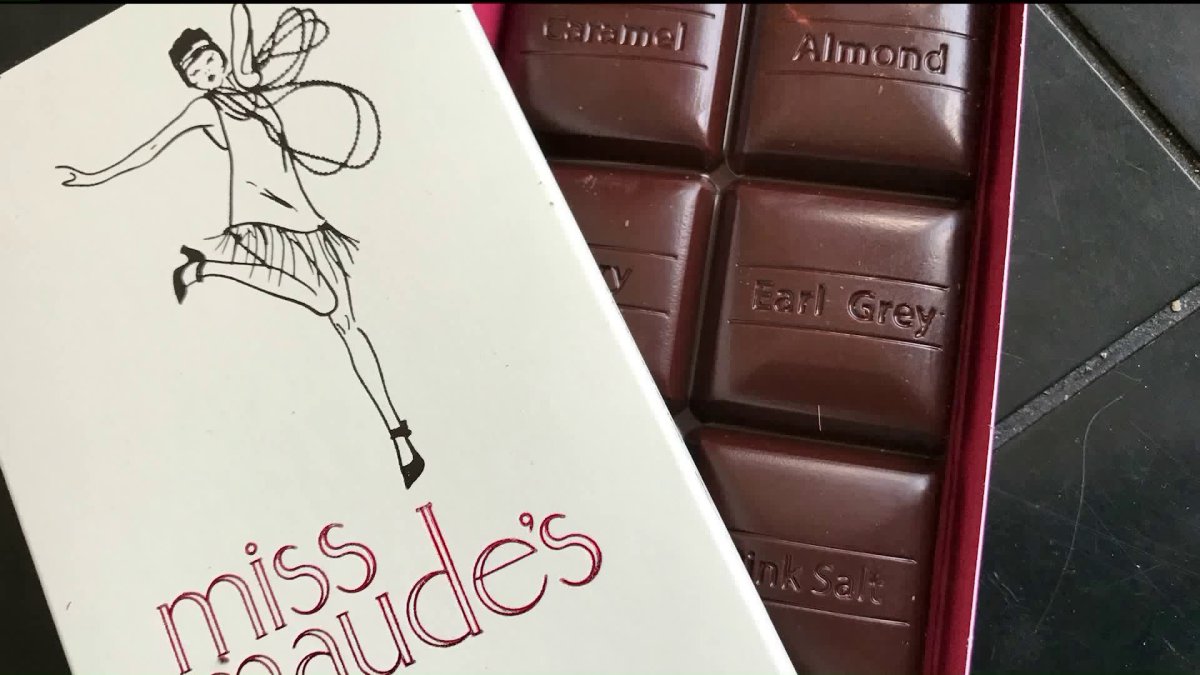 Unique Chocolate Packaging for a Unique Product
Jessica arrived at white as her signature color after examining competing chocolate products.
"I actually would go and take pictures of chocolate displays in grocery stores, where there are multiple flavors, and what I found, what always stood out, was the white because chocolate packaging tends to be really splashy and tacky," says Jessica. "So I decided that my boxes have to be white so that they pop when they're sitting on a shelf with a bunch of other chocolate bars."
Jessica created her unique packaging with the help of Global Printing and Packaging. Each Miss Maude's chocolate bar comes in its own box. Within the box is a tray that you pull out with a little ribbon. The tray reveals the chocolate bar, in clear plastic. "You can go into a store and you can pull this ribbon, you can have a look at the entire chocolate bar," says Jessica. "Traditionally, chocolates are packaged in a sealed box. But our product has a tray that lets you see what's inside the box."
To give each box a premium look and feel, Jessica opted for extra-thick paper and foil instead of ink. Jessica says she tried at least seven printers before settling on Global Printing and Packaging. The other printers either couldn't build boxes that stayed closed or, if they could, their prices were too high. Jessica also ran into problems with inks that smeared, foils that peeled, and inferior papers.
"Working with Lori at Global Printing and Packaging has been amazing," says Jessica. "She is such a good partner. She does some graphic design, and she comes up with really cool ideas."
Today, Jessica sells a range of unique chocolate products from her retail store in Richmond other specialty food retailers and online at the Bar of Chocolates website.