4 Mistakes to Avoid with Custom Luxury Gift Boxes
4 Mistakes to Avoid with Custom Luxury Gift Boxes
Luxury gift boxes create the ultimate high-end experience for your customers, but there are many factors to consider when it comes to nailing your design.
If you want to give the impression of prestige, luxury gift boxes are the way to go – but you need to know what to pay attention to when it comes to designing your gift box. Companies selling luxury products are bound by a higher responsibility when it comes to their packaging. The most subtle of design flaws can be strikingly apparent to an audience with above-average expectations.
Not Performing Drop Tests
There are few things worse than receiving a highly-anticipated package to find out that its contents didn't survive the journey from the warehouse. This is especially disappointing in the luxury market, where customers typically pay a high price for the products they order.
The best way to avoid backlash over broken goods is to create a luxury gift box that will withstand the shipping process. You can accomplish this through drop testing your packaging before you send it into the world. It's not the best idea to send out a package without knowing that it will reach its destination looking as great as it did when it left your hands.
Not having an in-house structural design team can render this simple act a dozen times more difficult. Having to outsource the testing of your luxury gift box design can make it a lot more expensive too. When you are choosing a printing and packaging company to work with, it pays off to perform your due diligence and find a company that can meet all of your needs under one roof.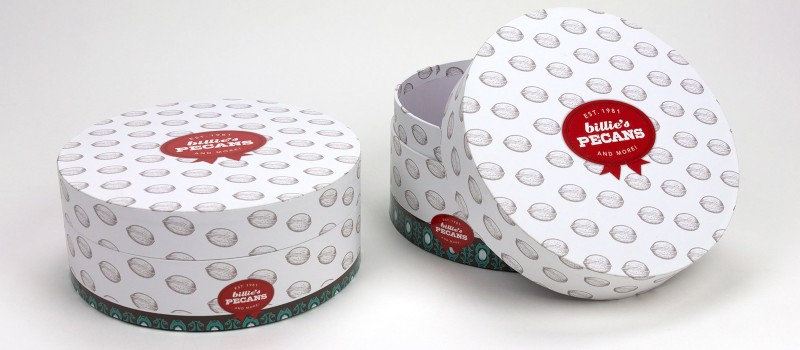 Not Designing Your Luxury Gift Box with Social Media in Mind
We live in a social-media-fueled world. Trying to deny that will only stagnate your sales while your competition makes a killing.
The unboxing experience is a selling point in and of itself. A luxury gift box should be beautiful enough for the buyer to feel like they've just invested in a well-deserved treat every time they open it.
Furthermore, it should be eye-catching enough for customers to want to unbox your product in real-time on their social media feeds. Online sales have skyrocketed in recent years, and much of that can be attributed to the attention brands get from consumers promoting their products for free on their Facebook and Instagram pages.
What makes a luxury gift box worthy of the social media limelight? Attractive, eye-catching graphics are a great start. You may also consider leaving surprises within the packaging. A rigid box offers many opportunities for messaging on the inside of the lid and sides of the box, which can also be used to incorporate flaps hiding "Easter Eggs" of goodies for your customers to find.
Not Thinking About Your Customers' Needs
What does your customer need from your packaging?
Your customers need to form an emotional connection from the first impression they get from your brand. Your luxury gift box is the equivalent of a handshake, and it offers just as much insight to your brand.
A flimsy package won't give the best impression – especially if it arrives half-crushed. Your packaging should be welcoming and easy to get into. It should be functional but breathtaking.
Consider what you would want to receive as a customer to your brand. If you sell what you would buy, the decisions going into your packaging's appearance and functionality should be easy to make.
Not Thinking About Your Market
Do your customers have preconceived expectations when it comes to the packaging of a product within your market? Should your luxury gift box abide by any anticipated color palettes or graphics?
While it is essential to develop branding that will help you stand out, you should always keep a finger on the pulse of modern trends and market expectations.
A product that is meant to induce a feeling of calm, like meditation products, will want their luxury packaging to reflect this by sticking to colors along the cool spectrum. A product meant to energize its buyers, on the other hand, will want to use colors that excite them.
Knowing your market on an intimate level is paramount to developing brand packaging that will appeal to them. Before you start developing a design for your luxury gift box, consider putting time into researching the hot sellers in your market. Once you know what your ideal customer is buying, producing something to sell to them will be a piece of cake.
Today's consumers have expensive tastes. With recent buying trends veering more and more toward the luxury market, it has become harder for companies to keep a leg up on their competition. While this means that customers are getting more for their money than ever before, producers of high-end products need to be especially vigilant with their marketing efforts, with their luxury packaging standing at the forefront of their brand.