What is PDQ Packaging and What is it Used for?
In the competitive world of retail marketing, it can be challenging to make your product stand out. That's why brands are turning to PDQ packaging, which stands for "pretty darn quick" or "product displayed quickly."
PDQ packaging is packaging displays that are quickly and efficiently created by a packaging design engineer and can improve your brand recognition and boost sales. Join leading companies in "Fast Moving Consumer Goods" - use a PDQ display to reach new customers and create positive impressions.
What is PDQ Packaging
Pretty Dark Quick packaging is efficient to produce, easy to open and close, and convenient to install in a retail space. Its ease and efficiency make PDQ packaging an excellent fit for a large number of applications.
You've probably seen PDQ displays advertising consumer products like food, cosmetics, and household items—in addition to industrial and medical supplies. You can also use PDQ packaging as a point-of-sale (POS) display.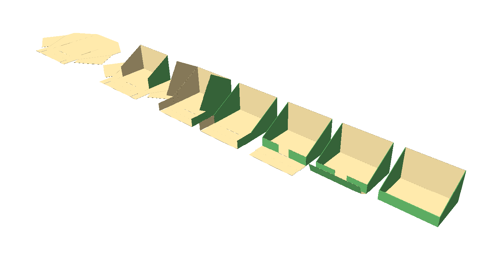 Displays catch shoppers' attention and highlight a brand's best qualities so consumers are more likely to make a purchase. A packaging design engineer can make a stunning point-of-sale display that encourages repeat purchases by creating a cohesive brand image. If customers like one of your products, they will be much more likely to try other products on the same display.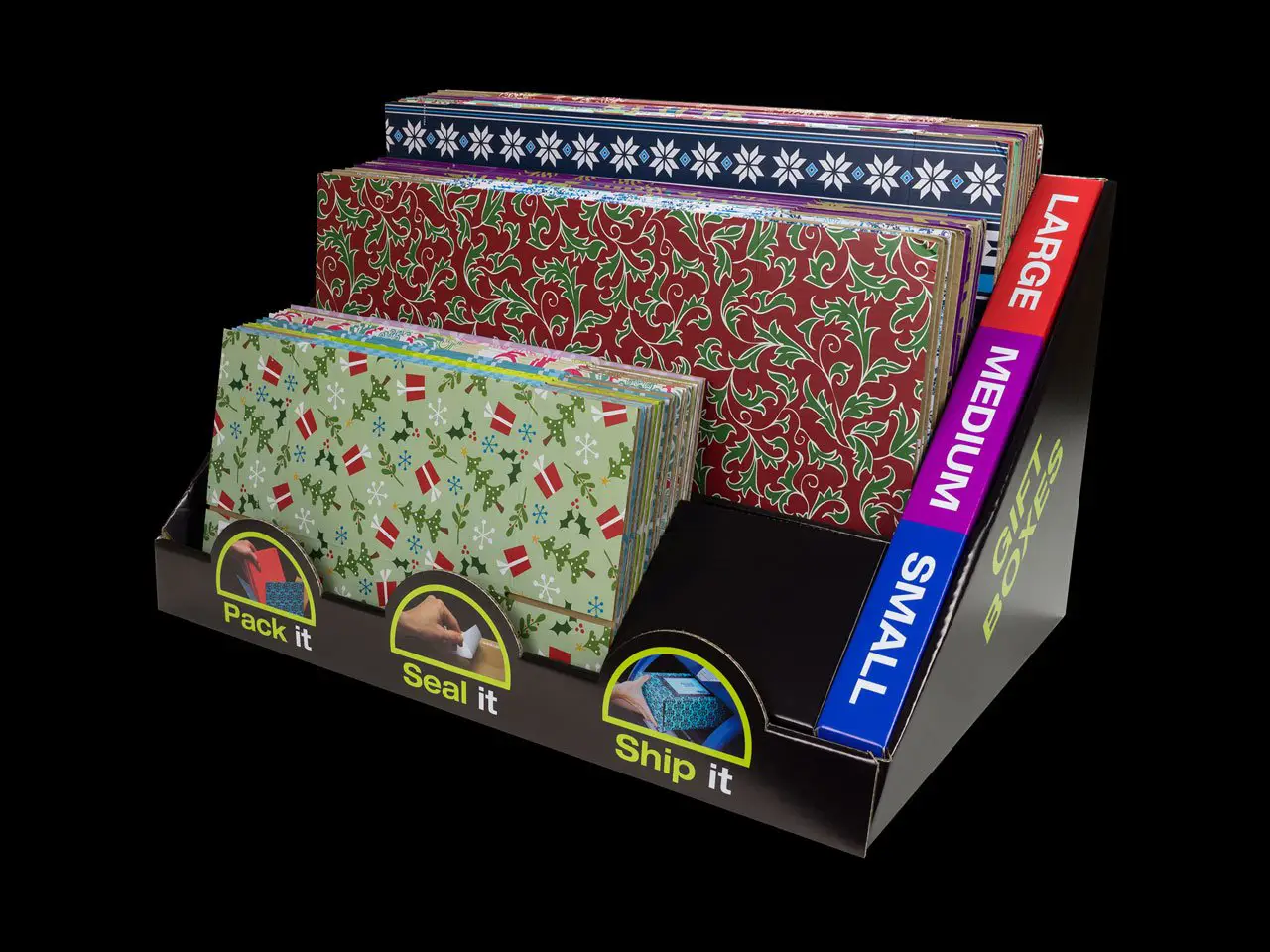 Count on a PDQ display to provide ease and versatility to consumers. Printed displays offer a flexible and convenient way to promote and showcase products in a retail setting, and gives your retailers "speed to shelf" in stocking inventory.
What Types of Packaging Materials are Used in PDQ Displays and Packaging?
The average PDQ display is made out of corrugated cardboard. Corrugated cardboard is printable and recyclable - and offers the added benefit of easy set-up and breakdown. If you sell products at multiple locations, the easy assembly will help you seamlessly incorporate your products into any retail setting. Often an HSC or "cap" is used for shipping, which simplifies unpacking at the store level.
Depending on your needs, PDQ display trays come in a variety of shapes and sizes to adapt to different environments. Find a supplier with in-house packaging engineering services that can use different materials for your PDQ display.
Different materials offer different advantages, such as affordability, durability, and printability. Explain your needs to a qualified printing supply company and they can find the perfect combination of materials to match your goals.
When do You Use PDQ Packaging?
There are a variety of applications for PDQs to help your brand stand out in a crowded retail setting. Many companies opt for countertop displays which are—as the name implies—designed to sit on the countertop or another flat surface. Because countertop displays are usually placed next to the cash register, they entice customers to make additional purchases during checkout. They are a great fit for smaller, low-value products like candy and chewing gum.
Floor displays are designed to be placed directly on the floor and are a good choice for larger retail spaces. Consider using a floor display if you sell bulk products like bags of chips or boxes of cereal. The added benefit of floor displays' larger footprint is that they are more likely to catch a consumer's eye from across the store.
You might want to use an endcap display if your ideal retailers have limited shelf space. Endcap displays are free-standing displays placed at the end of store aisles. They are especially helpful if you are promoting new or seasonal products that customers are not already familiar with. Use an endcap display as a miniature billboard to advertise your new merchandise and convert spontaneous sales.
If you shop at a big box store like Sam's Club or Costco, you've probably seen pallet displays, which hold stacks of merchandise on a pallet. Obviously, they are designed to sell bulk merchandise. Companies that land a pitch meeting with a big box store need to provide compliant packaging so consider ordering sample pallet displays before the pitch. A knowledgeable packaging design engineer can walk you through rules and regulations specific to your customer before your meeting.
Elevate Your Merchandise with PDQ Packaging
Good packaging is like a silent salesman, protecting and heralding your product - to boost sales and convert new customers. Well designed Display packaging lets the product be champion. Whether you're using a countertop display in a gas station or a pallet display in a big box store, product displays of all types provide a great opportunity to elevate your products.