4 Pro Tips for Subscription Box Designs That Sell
A subscription box that sells and continues to do so, is one that makes the customers feel like it's their birthday every time they receive a new box.
The subscription box trend has caught on like wildfire. You can find subscription boxes for nearly everything available on the market. Unfortunately, this means that competition is fierce, and brands need to stand out to stay on top.
But how does a company stay ahead of the competition in the subscription box world?
Be Creative with the Unboxing Experience
When designing a subscription box, the outside of the box is usually where most brands spend the bulk of their time. It's the first thing the customers see when they pick up the package, so it makes sense to spend that extra effort to make it look flawless.
The drawback is that in doing so, most brands forget about the impact that a well-designed inside can have.
Printing on the inside of your subscription box can mean the difference between having a product that makes the grade and having a product that blows sales out of the water. In our social-media-driven world, the unboxing experience is everything. Can you say "free advertising"?
Free advertising is the marketer's dream, and having a product that people want to show off is the way to make that happen. Brands can accomplish this by making the inside of their subscription box just as appealing as the outside. Cohesive brand colors and feel-good messaging printed on the inside of the box can give your brand that extra something your customers want.
If you really want to take your unboxing experience up a notch, think about planting Easter eggs inside your subscription box. Hidden flaps that open to reveal surprise gifts or messaging are exciting!
These are the details that are going to bring customers back to your brand time and time again. Whether it's because they know they're in for an exciting experience, or merely because they're curious about what you're going to do next, turning a basic box into an exciting adventure is what keeps buyers coming back.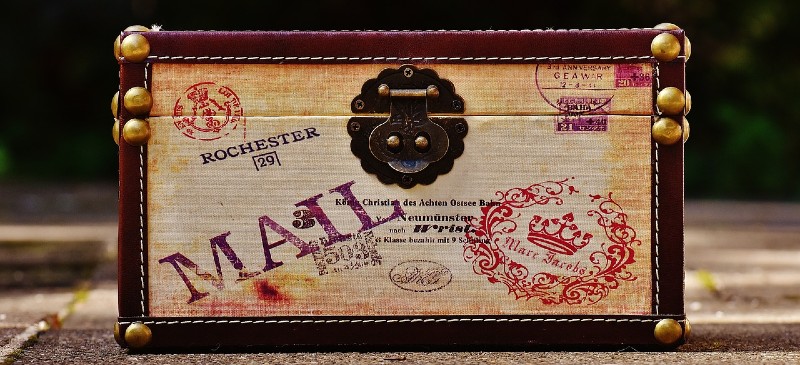 Up Your Box Game
Try thinking outside the box. Corrugated folding cartons have been done over and over. Choosing a unique substrate is a great way for a brand to set itself apart from all of the noise.
Have you considered working with a wooden or rigid box? There is an incredible amount of design flexibility that comes with choosing a high-end box, especially if your subscription box contains luxury products.
Film lamination, an option available with rigid boxes, not only makes your subscription box look good, but it gets it through the mail in better condition than with a simple folding carton. Lamination can make your box more durable and weather-resistant, ensuring that it arrives looking as good as it did when it left the warehouse.
Take a look at your options, and make sure you're working with a packaging provider that offers high-quality film lamination.
Choose a Box That Can Withstand Shipping
Nothing is worse than putting all your time and effort into creating a subscription box that gets ruined by the shipping process. Your customers won't be impressed by a mess of a subscription box arriving at their doorstep.
You never know what kind of conditions your subscription box will be facing once they leave your hands, so your best bet at creating an incredible experience for your customers is to prepare for the worst.
Choosing a high-end shipping box might seem scary, but the initial costs will repay themselves with the repeat clientele ordering your subscription box month after month. By producing a truly impeccable product, you are giving your customers a gift they look forward to receiving and a keepsake treasure they won't mind holding on to.
A tip for keeping your costs in line with whichever box you choose is to keep the size consistent. If your subscription box is the same size each time you ship it, you can forecast shipping rates ahead of time. Using the same size box with each subscription will also allow you to place bulk orders and cut down your bottom line.
Keep Your Box in Line with Your Brand
The look of your box needs to match the product inside. Keep your branding consistent with your product, but don't shy away from being bold.
Change things up from one subscription box to the next to keep your offering fresh and exciting, but make sure your branding is still recognizable. Brands that have built a following don't change their logo every quarter, and you shouldn't either.
Consistency is key to building your audience, which means deciding on the details that are going to draw attention to your brand and sticking with them. It also means choosing a packaging supplier that can meet your needs and sticking with that supplier. Trying to juggle your subscription box design between multiple suppliers is the best way to create a disappointing experience for your customers. Put your trust in the hands of a printing-packaging company that can do it all, and get it right every time.